welcome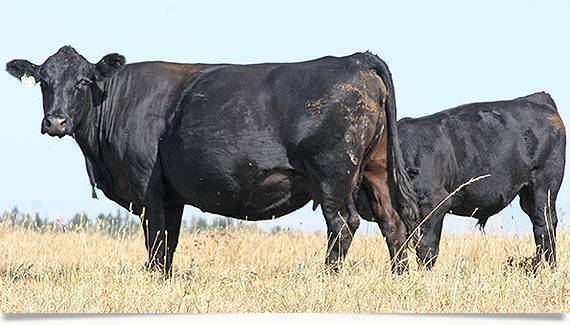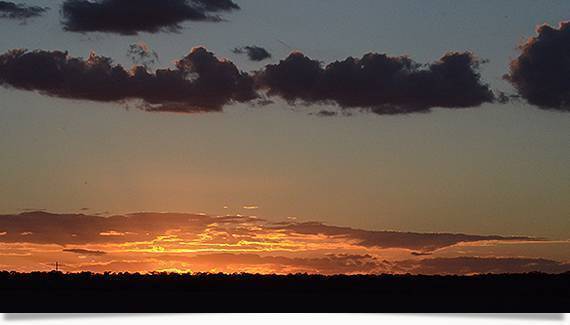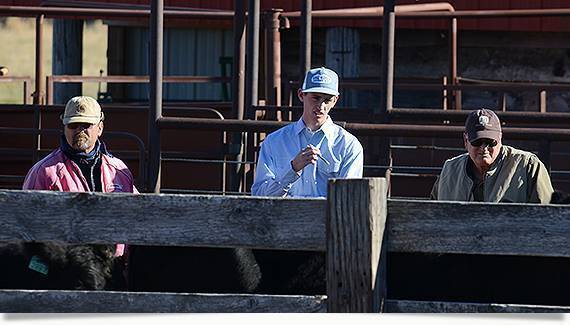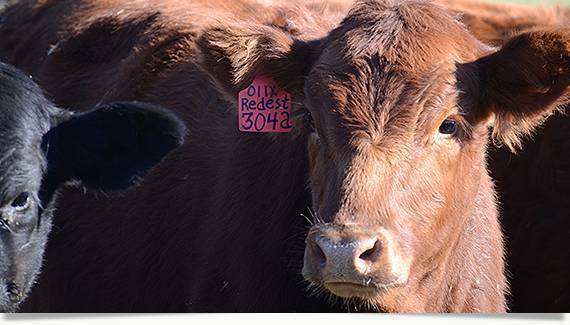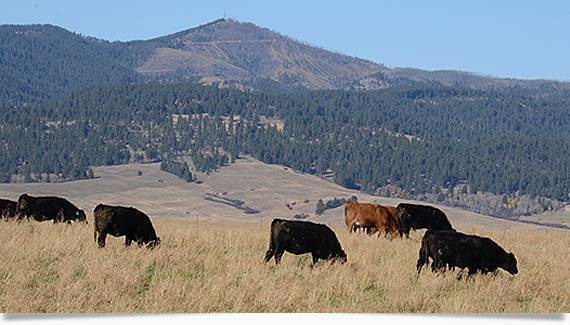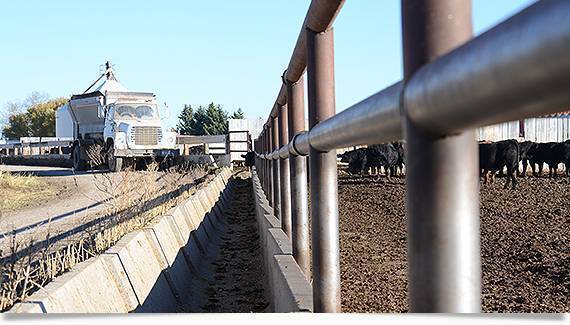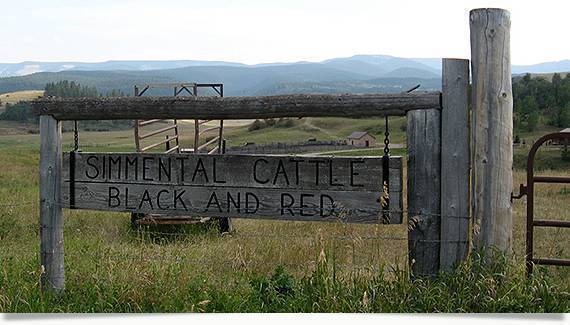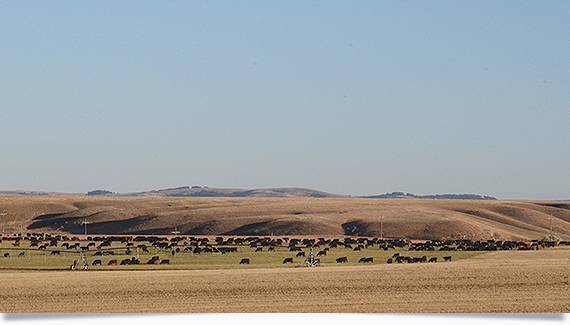 Gateway Simmental and Lucky Cross is a family owned and operated ranch managed by Jim and Tom Butcher and their families. Jim's family consists of his wife Lynn and 4 children, Logan, Austin, Brockton and Gracie. Tom's family includes his wife Denise and 5 children, Tyler, Colton, Jordan, and twins Emily and Avery. The home place consists of farm and working facilities headquartered 2 miles northwest of Lewistown MT. The cattle are summered on mountain pasture 25 miles southwest of Lewistown in the Snowy Mountains. The cowherd is between 850 and 900 cows. We winter and breed all the heifer calves and at least half of those in the fall as bred heifers. The operation also includes 3000 acres of farmland and 1000 acres of hay.
Emmet Butcher was a pioneer in the Simmental breed He AI bred Hereford cows to Parisien, the first Simmental sire available, in the spring of 1968. He AI bred his first cow back in 1961 making him one of the first in this area to AI. Today, approximately 750 head are AI bred each year.
Gateway Simmental became an entity in 1975 at the conclusion of the Emmons and Butcher joint production sales. The bull sale in 2014 will make the 60th production sale Gateway has been involved in. Today Gateway has a bull sale the first Monday in February and markets their females by private treaty.
Until 1989, Gateway Simmental produced traditionally marked Simmental with a fair amount of success. However, at that time it was obvious that for us to continue to be successful supplying bulls to ranchers in this area, we needed to change the color of our Simmental and address the Angus revolution. So we geared up and began producing non-diluter gene red and black Simmentals that would not produce gray calves on black cows. We have always been advocates of crossbreeding and we needed to adapt our program to complement the Angus influenced commercial cow.
It was exciting for us to produce cattle with solid pigment from top to bottom so we could focus on the maternal traits that Simmental had always been noted for.
Sunburned udders and cancer eyes could become a thing of the past. Providing a moderate framed, easy calving, maternally functional animal would become the centerpiece of the program. Today, carcass excellence contributes heavily to the equation.
We have been very fortunate to have found or bred some of the most influential Simmental and Lucky Cross genetics in recent years. The success of our genetics has been well documented through the years with many satisfied customers and through improved semen sales.
---

Gateway's Lucky Cross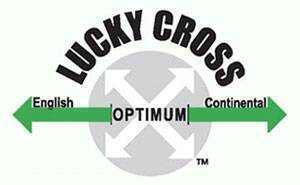 Whichever direction you're going...
They Cross
Proven Simmental-Based Seedstock
The Lucky Cross program was formed 2001 as a way to name Gateway hybrid genetics. We wanted to have a unique name that represented the kind of hybrid cattle we were striving to raise. Hybrid bulls were beginning to gain recognition as a breeding option that offered a way to simplify crossbreeding and sustain a crossbred cowherd.

The parameters we set for Lucky Cross was to have them at least 3/8 Simmental and not more than 3/4. The multi-generation 1/2 and 5/8 cattle seem to be what is in most demand. The consistency in our product is most apparent in the multi-generation Lucky Cross cattle, versus the F1's.

What make's Lucky Cross unique is the traits the genetics are selected for. Production traits such as calving ease, both direct and maternal, post weaning gain (spread in the growth EPDs), and carcass value, both marbling and muscle, are the areas we identified as most important. Some may wonder why growth was not as high of priority, when most producers sell their calves off the ranch by the pound? It seems most cattle are big enough today, they just need to have more value, longevity and usefulness. If we are trying to produce moderate framed, multi-dimensional cattle, extreme growth will not fit.

Gateway Cattle are selected for…
Calving ease, moderate mature size and carcass value
Optimum growth and milk, competitive with the other popular breeds
Non-measured longevity and convenience traits, such a correct structure, feet and legs, clean sheaths, nice udders and quiet dispositions.